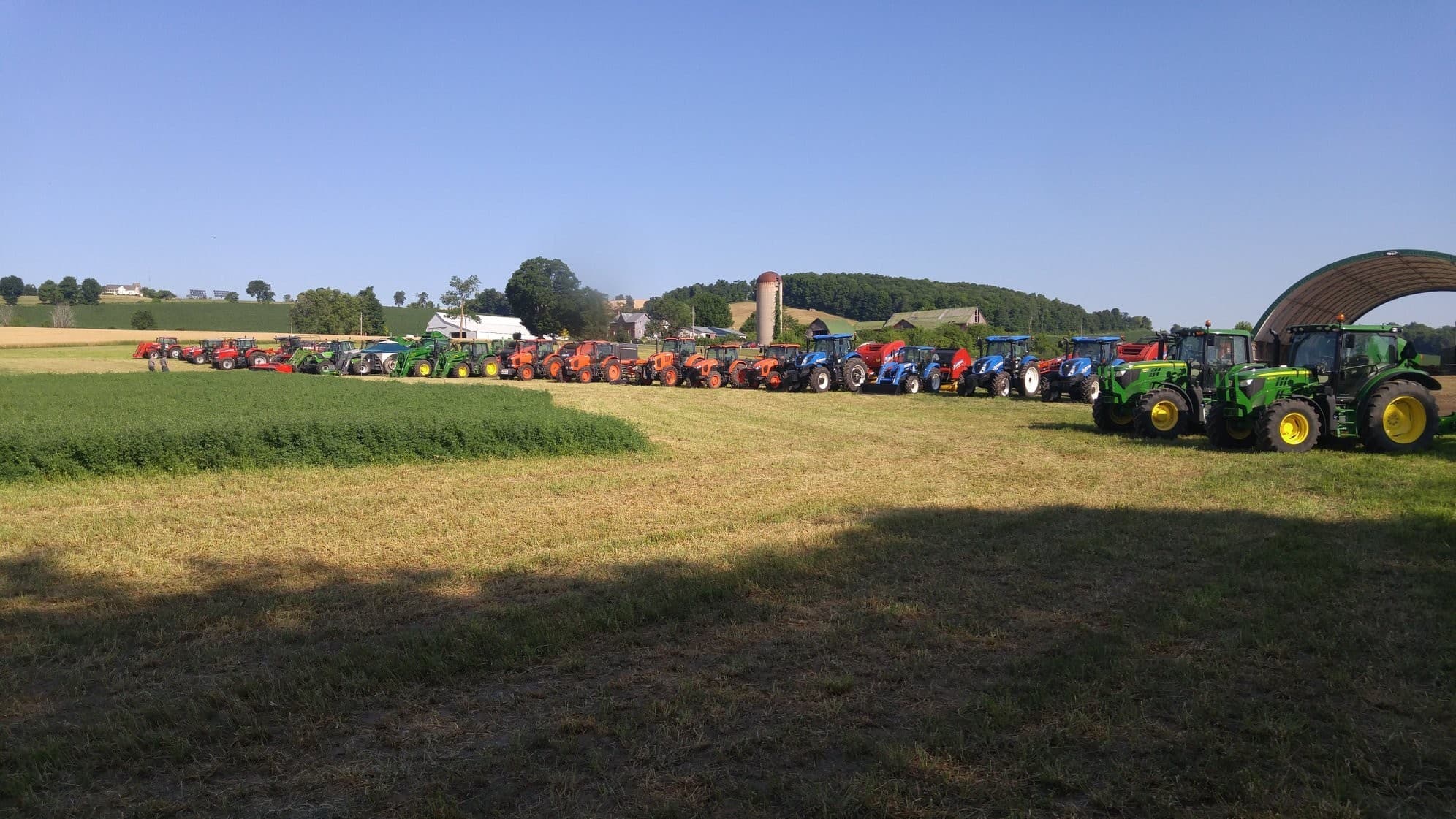 Map to the event – 857 Concession Road 12, Kincardine, ON N0H 2C0
**Please note** When using Google GPS enter "Concession ROAD 12". Just "concession 12" will not bring you to the right spot. Look for the Euro Equestrian Tack Shop near the GPS pin, the farm is across the road.
This year we are fortunate to be hosted by:
The farm of Barry Ribey and family, 857 Concession 12 Paisley, Bruce County on July 6, 2023, 10 am – 3pm
This year's demonstrations will include equipment from the leaders in forage production equipment. Attendees will not only have the chance to see what's new for 2023 but will also have the unique opportunity to witness this equipment in head-to-head field trials! Equipment will include various mowers, conditioners, rakes, tedders, windrow inverters, mergers, harvesters, dump wagons, large round balers, large square balers, and a small square bale bundler. This event will provide the opportunity for farmers to view the latest technology available to harvest forage quickly with minimal loss and maximum quality. Ian McDonald and Christine O'Reilly, OMAFRA will be in the field, working with the equipment companies to provide information to farmers and answer questions. This is important in making decisions on investments that ultimately enhance their farm operations in capacity, minimizing harvest losses, product quality and profitability.
This is a FREE event! Lunch will be available on-site at a nominal fee, and no pre-registration is required.
Thank you to our 2023 Sponsors!
Thank you to our website sponsors!
Bronze Level