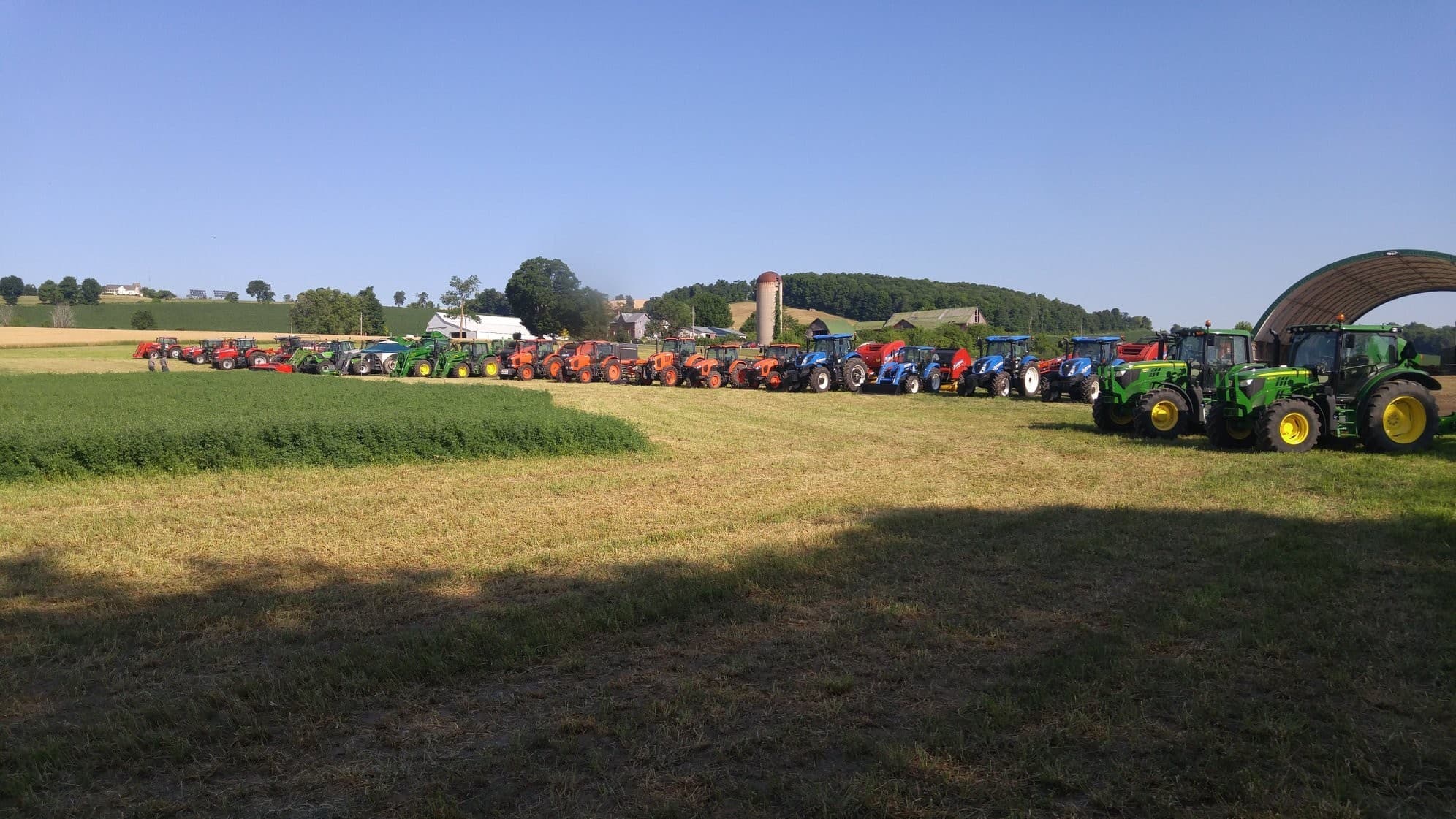 Forage Expo returns On July 14, 2022 at 161 Hawkesville Rd., St. Jacob's, Waterloo County from 10 – 3!!
Thank you to our 2022 Sponsors!
**Please note the date of the in-field demonstrations is July 14, 2022. The move-in day for equipment is July 13th
The Ontario Forage Council (OFC), in conjunction with the Waterloo County Soil and Crop Improvement Association, is proud to announce the return of the Ontario Forage Expo 2022 – Forage Equipment Demonstrations and Trade Show.
After a two-year hiatus to comply with COVID-19 restrictions, OFC and Waterloo SCIA are excited to bring Ontario Forage Expo 2022 to the farm of Scott and Darlene Martin and family, 161 Hawkesville Rd., St. Jacob's, Waterloo County on July 14, 2022 from 10 am – 3 pm
This year's demonstrations will include equipment from the leaders in forage production equipment.  Attendees will have the chance to see what's new for 2022 and have the unique opportunity to witness this equipment in head-to-head field trials!  Equipment will include various mowers, conditioners, rakes, tedders, windrowers, mergers, harvesters, dump wagons, large round balers, large square balers, small square bale bundlers, and bale wrappers. For those concerned about compaction, make sure you check out the tire inflation and deflation demo! There will also be ag drones and a silage packer onsite! This event will allow farmers to view the latest technology available to harvest forage quickly with minimal loss and maximum quality.  Ian McDonald, OMAFRA will be in the field, working with the equipment companies to inform farmers and answer questions.  This is important in making decisions on investments that ultimately enhance their farm operations in capacity, minimizing harvest losses, product quality, and profitability.
This is a FREE event! Lunch will be available on-site at a nominal fee, and no pre-registration is required.
Tradeshow, demonstration, and sponsorship opportunities are still available for this event. Spaces are limited and will fill quickly, so don't hesitate. Ontario Forage Expo is an excellent opportunity to advertise to a forage-focused audience compiled of producers from counties across the province!
Thank you to our website sponsors!
Bronze Level