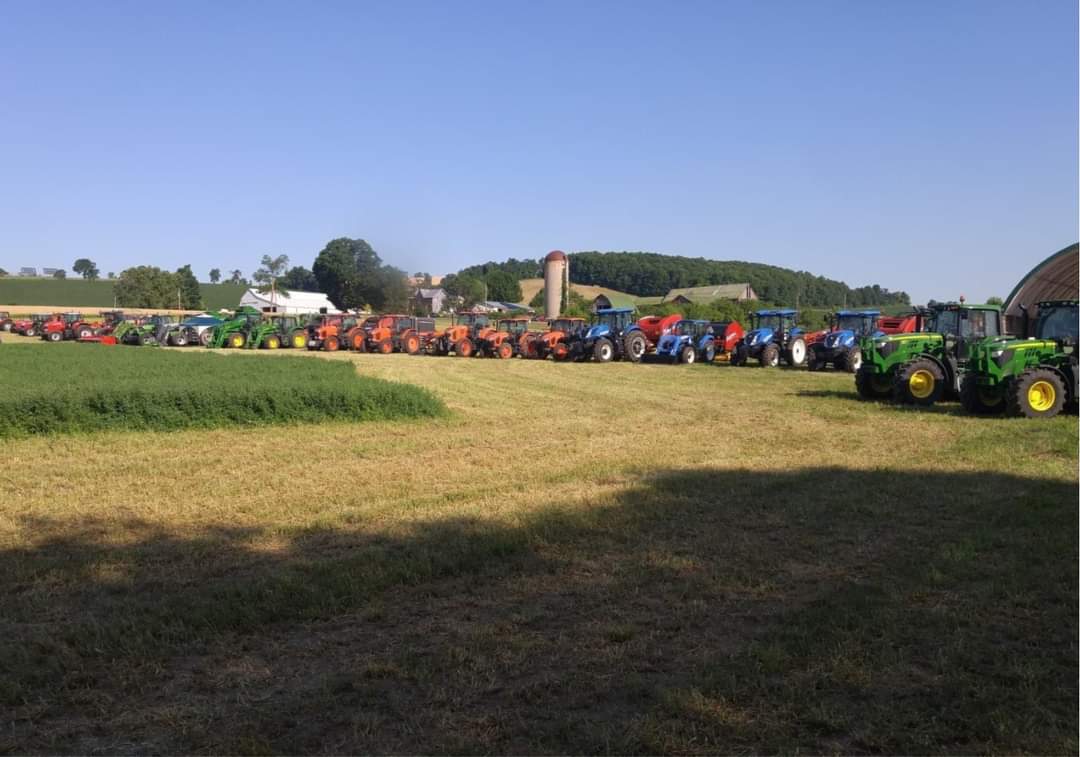 The Ontario Forage Council is a non-profit organization devoted specifically to forages. It is comprised of producer associations, commercial companies and other agribusiness interests which share common goals—gathering and disseminating ideas and information, supporting research and development in forages and sponsoring consolidation of forage projects to provide a focus for the efforts of a multitude of personnel.
Programs
Forage Focus
These annual conferences have a major focus on Stored Feed. Our primary focus is the Dairy Industry, but some Beef Feedlot operators may find these conferences beneficial as well.
Learn more and watch past presentations here.
Mapleseed Pasture Competition
This is an excellent opportunity to recognize individual producers who are doing an outstanding job of pasture management. The Mapleseed Pasture Awards are also a way of encouraging producers to implement pasture management strategies that maximize production per acre.
Ontario Forage Expo
This event hosts two locations, one in eastern, and one in western Ontario. It is co-coordinated by the Ontario Forage Council, OMAFRA, and Regional Soil and Crop Districts across Ontario. This event brings together a wide array of field demonstrations and activities related to the forage industry.
Due to COVID-19 restrictions, we are investigating alternative ways of delivering this great event. Please stay tuned for additional detail.
You can read Country Guide's coverage of the 2017 Forage Expo in Ingersoll here.
Profitable Pastures
These conferences have a major focus on pasture management. Our primary focus is Beef and Sheep producers; however, some members of the Dairy and Horse commodities also attend.
See an archive of past presentations here.
Milk Maker Forage Competition
This event is an annual, National competition of which the results are displayed at the Canadian Dairy XPO in Stratford in April.
See the latest press release here.
Canadian Forage and Grassland Association Newsletter
Keep up-to-date with the happenings at CFGA! Subscribe here, or read the latest issue online.
Thank you to our website sponsors!
Platinum Level
 Gold Level
Silver Level 
Bronze Level